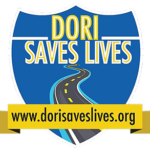 Distracted driving is one of the leading causes of death amongst young people. In fact, teenagers between 15-19 are twice as likely to die in a car crash as an adult. One of the problems is that young people simply don't have the experience and skills as older drivers. They don't realize how dangerous it is to drive while distracted.
In 2004, Emily Slosberg and Irving "Irv" Slosberg started the "Dori Saves Lives" foundation. This is a non-profit dedicated to ending the epidemic of teens dying in distracted driving car accidents.
This issue is important to the attorneys at Silver and Silver as well. They have enjoyed a partnership with the organization and are committed to the foundation's mission to educate teen drivers.
What Exactly is Dori Saves Lives?
The foundation raises money so that they can, in turn, raise awareness about the dangers of distracted driving. Their mission is to do the following:
Educate teen drivers about driver safety
Promote safe driving habits
Encouraging teens to wear their seat belts
Teen driver education nationwide
Help the Florida Department of Transportation ensure the roads in Florida are safe for teens and all other drivers
Formed 15 years ago, the charity honors Dori Slosberg – a teenager killed in a fatal car crash. Dori and four other girls were also killed in a traffic accident. Dori's twin sister, Emily, survived the crash.
The foundation has raised more than $55 Million to teach young drivers how to be safe on the roads. This money helps to raise awareness at public and private high schools, helping teens gain the skills necessary to be safe drivers.
The administrators of the foundation ensure that 100% of the money goes toward the Driver's Education program and that none of this money goes toward administrative fees.
Silver and Silver Supports Dori Saves Lives
Silver and Silver is one of the partners with Dori Saves Lives. They firmly believe that teen driver safety is important in Florida. You too can join the fight by going to the foundation's website and signing up to receive their newsletter. You can also learn more about becoming a contributor to the charity as well.
If your teen has been injured in any sort of car accident in South Florida, contact our office right away.