Boca Raton Rear End Accident Lawyers
If you have been injured in a rear end accident, it is critical that you seek the advice of an experienced South Florida personal injury lawyer immediately. Insurance companies are known for their skepticism in these cases, usually seeing them as attempts for a quick payoff when, in actuality, they are serious claims that can have lifelong implications for victims.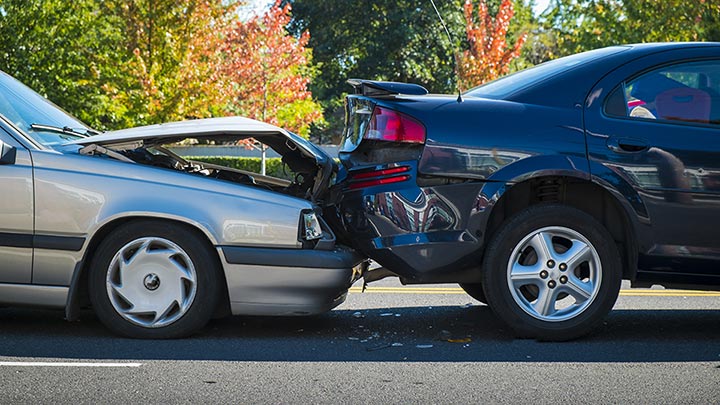 At the law firm of Silver Injury Law we understand the challenges that are often faced by victims of rear-end accidents. Our Boca Raton attorneys have successfully represented numerous clients in these matters. We understand the types of injuries that can happen in these accidents. In addition to the whiplash injuries that are so often associated with rear-end collisions, the potential also exists for serious head, knee and torso injuries.
Representing Clients in Boca Raton, Boynton Beach, and Throughout South Florida
One of the most important parts of any accident claim is knowing the full extent of the victim's injuries. In many cases, the victim's medical issues do not become fully apparent for weeks or even months after the accident. Our experience in these types of cases has shown that it is often in the victim's best interests to delay the filing of the claim. We work to ensure that you receive the medical care you need while your case is pending without jeopardizing your claim for damages.
Once we have complete information about the extent of your injuries, we are in a much better position to pursue full and fair compensation in your case. We will not hesitate to utilize the entire statute of limitations to investigate your case and gather all of the evidence we need to pursue a favorable outcome.
Talk To Our South Florida Auto Accident Lawyers Today
Contact our firm today to discuss your rear-end accident injuries with a lawyer. You can reach us by phone at our principal office in Boca Raton by calling 561-279-3911 or email-us 24/7 to schedule a free initial consultation. We are also available for consultations in Boynton Beach and Wellington.
All personal injury cases are accepted on a contingency fee basis. You will not pay attorney fees unless we obtain compensation for you.