Car Accident PTSD Attorney – Silver Injury Law
What Is Car Accident PTSD?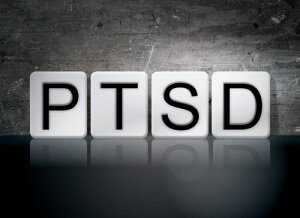 As more and more research is completed on Car Accidents, it becomes more and more clear that Car Accident PTSD is becoming more and more common. Recent studies have shown that both men and women suffer from Car Accident PTSD and over 100 billion dollars is spent each year to ease the damage caused by car accidents.
No one ever plans to be in a motor vehicle accident, especially when it could mean losing your livelihood. If you have been injured in a motor vehicle accident or are suffering from Car Accident PTSD contact Silver Injury Law today for a free consultation.
Car Accident PTSD Statistics
Do you know how many people get into motor vehicle accidents every year? The answer may astound you, approximately 1% of the entire population of the United States will be injured in a car accident! On top of that harrowing statistic over three million people will be injured because of the car accident, and one of the most common injuries is Car Accident PTSD.
In new research completed over the past few years examining the general population, research showed that many people who are involved in car accidents would not develop serious mental health issues. That being said a large part of the population had developed Car Accident PTSD, Anxiety, or serious depression. Even more recent studies have shown that survivors of motor vehicle accidents developed Car Accident PTSD to the tune of 9%. Also, 14-100% of survivors of motor vehicle accidents who sought mental health counseling had PTSD. It is important to note that if you have been in a car accident after you seek immediate treatment for your injuries at the hospital, you should speak with a Car Accident Attorney for a free consultation to discuss your case. An experienced Car Accident Attorney will be able to make recommendations as to which doctor you should see so that you get the absolute best care.
Do You Need A Car Accident PTSD Attorney? Contact Silver Injury Law Today!
For over a decade the Boca Raton Car Accident Law Firm at Silver Injury Law has been providing guidance and representation to those who have been injured. Our firm always puts the client first and wants to make sure that you get the best results possible in your case. If you would like to contact us today for a free initial consultation, we are available by phone at 561-279-3911.